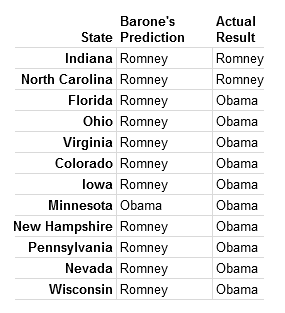 I'd like to think that the pundit right learned something from the 2012 election, but it doesn't seem that way. When polls said Barack Obama was leading, they decided it wasn't true, that those polls were biased and only they knew the truth. They were all "skewed" by firms in the bag for Democrats. Then Obama won the election proving that most pollsters were unbiased, non-partisan and spot on.
Republicans/conservatives were left with two choices: Again embrace the flawed logic that got them in trouble in 2012, or examine where they went wrong and fix what was broken.
They went with the latter.