News Collection
Carona Today (July 15th)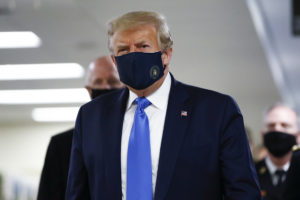 Here's just a small collection of Caronavirus news stories from the past 24 hours. This is not complete by any measure.
North Carolina
Important: here is a list of every COVID-19 testing site in the state of North Carolina: https://covid19.ncdhhs.gov/about-covid-19/testing/find-my-testing-place/pop-testing-sites. It takes an average of 10 days to receive results, much too long for them to be useful, due to testing labs all over the country being completely overrun. Not all sites test children and not all sites test free of charge.
NC set a new record for COVID-19 hospitalizations yesterday (1,109). The previous records were set on July 11th, July 10th, July 9th, July 8th, July 7th, July 6th… don't ignore this. Six straight days is a prolonged trend, not an anomaly. This is the worst it has ever been for North Carolina, it wasn't nearly this bad when the state when into lockdown in March.
Our state has been classified as "uncontrolled spread" of COVID-19, the worst classification: "a 27% increase in reported coronavirus cases over the last 14 days" with a positive test rate of 7.7% (that number is high for this metric.) Intensive Care Unit bed use has increased to 78%.
Yesterday set a new record for COVID-19 deaths here: 42 in a single day.
Also: testing in North Carolina is averaging 10 days for results, too long to be useful.
Unemployment claims are backed up all the way to March.
ProPublica has a long story on how North Carolina Republicans created one of the worst unemployment systems in America. This isn't a partisan jab, it's stating a fact. Unemployment reform was a one-party agenda here:
On April 20, Hill-Watkins filed for unemployment. For two months, she didn't hear a word from the Division of Employment Security, or DES, the agency that operates North Carolina's unemployment insurance system. By June 19, when her $1,261.60 monthly rent was due, she had $30 to her name. "There is a real possibility that we will be outside tomorrow," Hill-Watkins told me a day before her rent deadline. "I wake up thinking about it. I go to sleep thinking about it." [..] Among the worst, historically and at present, is North Carolina. At the end of 2019 — when the economy was humming and pandemics were the stuff of horror fiction — fewer than 1 in 10 jobless people in North Carolina received unemployment benefits. That's the lowest rate in the country and well below the average of 26%.
Governor Cooper has extended Phase 2 of North Carolina's "safer at home" order for three weeks. All residents are still required to wear face masks indoors and outdoors. Details about what is and isn't allowed for businesses being open can be found in that story.
NC is 5th in the nation for residents losing health insurance due to job loss. (North Carolina Republicans never expanded Medicaid under the Affordable Care Act). 11% of families lack health care in our state. That's a record.
Take a look at these graphs and tell me this is just an "uptick". Tell me reopening was a good idea. Tell me we don't need a mask mandate state-wide:
---
National
A man in Texas attended a "COVID-19" party. These parties are where people go and see if they can intentionally get infected because they don't believe that the pandemic is real. Among his last words from his hospital bed were "I thought it was a hoax." He's dead now. He was 30 years old.
Research in London has found early evidence that COVID-19 immunity may only last as little as three months, meaning there may never be herd immunity with this virus. More data and further research is needed.
Florida once again set a record for new COVID-19 hospitalizations (and deaths) in a single day. Texas and Arizona are beginning to store corpses in refrigerated trucks (like New York City did) as so many people are dying that there's simply no place else to keep them. Also: Mayor Francis Suarez of Miami says "We have between one week and four weeks to get this thing under control, or we will have to take some aggressive measures." (In other words, until the state has to go back into full quarantine/lockdown. It's debatable that such a point actually passed weeks ago.)
California is no longer allowing people without symptoms to take COVID-19 tests. Demand is too high to test everyone.
Doctor Anthony Fauci is carefully defending himself from increasingly rabid and shameful political attacks from the Trump White House. Trump recently re-tweeted a disgusting conspiracy theory accusing the media, Democratic Party, CDC, and doctors generally of all lying about the pandemic in an effort to harm Trump's reelection campaign. Trump initially dismissed COVID-19 as a hoax by Democrats to … harm his reelection efforts back in February, as the virus spread out of control in China and health experts in the United States were warning urgent action must be taken here. Eric Trump repeated the conspiracy theory in May and predicted Caronavirus would disappear after the November presidential election.
Alaska is seeing an increase in cases in young adults. It was never the case that young adults and children couldn't contract and spread the virus, only that people with compromised immune systems — the elderly and sick — were the most vulnerable, despite that misconception held amongst even high ranking and very well known Congressmen:
U.S. Sen. John Cornyn said during a TV interview Thursday that it's unclear whether children can get and transmit COVID-19. That same day, Texas reported more than 550 COVID infections in children 9 and younger.
California has gone back into quarantine / lockdown as the virus spreads out of control there. That alone could have a devastating impact on the national economy. Oregon and New Mexico are also resuming partial lockdowns.
Missouri set a record for new hospilizations yesterday — its third record day in a row. These are not small "upticks": the single day record was 553 on June 25th, 773 on July 11th, and 936 cases yesterday. Amazingly, Missouri officials wish to continue reopening.. Missouri's Republican Governor Mike Parson, who has a reputation for appearing in public without a mask and without social distancing, refuses to issue a state-wide mask-wearing order.
Washington — one of the worst hit early states and one of the first to quarantine — has seen an increase in cases, hospitalizations, and deaths.
Nevada has faulted its record number of new cases on 4th of July celebrations, consistenting of mass gatherings with little to no social distancing, and sporadic mask usage. Closed bars, restaurants, and other public venues are suing the state in an attempt to stay open. The state has mandated mask use in public which has led to the formation of extremist no-mask protest groups.
Virginia is looking to increase enforcement against businesses illegally operating or operating unsafely as it also continues to experience a rise in cases in the east. The state faults businesses violating social distancing and maximum customer limits and young adults refusing to wear masks. "No shirt, no shoes, no mask, no service", Governor Northram said.
The University of Miami still plans to fully reopen on August 17th. Florida is among the very worst states in the nation for COVID-19 outbreaks, consistently setting records for new hospitalizations nearly every single day, in the tens of thousands. In context: Palm Beach has just leased two refrigerated trucks to hold dead bodies as its morgue fills to capacity.
Infamously anti-mask President Trump finally wore a mask (visiting Walter Reed) in public, and then immediately took it off while talking to reporters, and again wrongly said masks aren't necessary in places where frequent testing is available. (Note: frequent testing is not available anywhere in the United States and results are regularly taking 10 days to return.)
World
40% of new cases in Tokyo are young adults in their 20s, and even children 10-years-old and younger are testing positive.
Israel reopened schools already and is now seeing an outbreak of COVID-19 infections among students. The country opened schools with no new health and safety measures in place. Bars and event halls have now been re-closed.